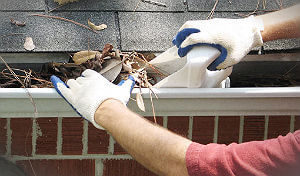 Cleaning the downpipes in your property regardless of its type is necessary to ensure the free flow of the rainwater. Our company specialises in professional gutter cleaning which can be used in Highgate, N6 by homeowners and proprietors of domestic and business estates.
The cleaning is performed with the help of high-quality tools and equipment which our staff bring. Using ladders, vacuum cleaners and telescopic poles, our cleaners reach to 12m height from the ground and can remove the debris, wastes, leaves and blockages that get stuck in downpipes. Call us to schedule the gutter cleaning you presently need and we will provide it a fair price.
Effective Gutter Cleaning in Highgate
Being exposed to the element and severe weather condition, all gutters get filled with debris and dirt. We can ensure the proper functioning of the downpipes in domestic and business estates. Our gutter cleaning services include:
Using specialised tools and equipment
Hoovering and cleaning by hand debris and leaves
Sanitising internal and external surfaces of gutters including downpipes, fascias and soffits
Using of small portable cameras to check and observe the gutters and do the cleaning work properly
"I can't recommend this company highly enough! Not only did they clean and unclog my gutters, but they provided pictures of the results and gave me a one-month guarantee. Three months have passed since then and my gutters are still in top shape. I haven't experienced any troubles or overflows. – Warren"
You can use our services once or several times in the year to ensure the proper functioning of the gutters in your block of flats, house, detached, semi-detached and properties. Our gutter cleaning services are provided in and around Highgate during all days of the week. They include working from ladders and cleaning by hand the areas which can be reached easily.
Affordable Gutter Cleaning N6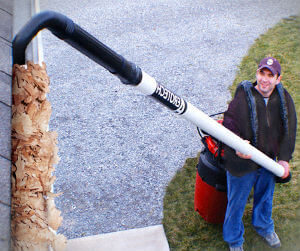 Our staff use telescopic poles made of carbon fibre to get to higher up to 12m estates which are affixed to vacuum cleaners. The cleaning will ensure complete removal of debris, leaves and soiling from the downpipes, fascias and soffits.
We carry out effective inside and outside sanitising of gutters which ensures their long time and proper functioning. To make sure that the rainwater flows unobstructed and won't get blocked by the dirt and debris in the downpipes, use our cleaning services.
The gutter cleaning which you will receive from our company, operating in N6, brings excellent results. Most of the water damages of estates in the UK are caused by not properly and regularly cleaned gutters or just neglecting to do the cleaning. Our services are reliable, effective, proven as safe and done in line with the requirements of the local authorities. Use them once or oftener in the year.