You are sick and tired of your unsightly and overgrown lawn? If the answer is yes, consider booking the professional grass cutting services our company provides throughout Highgate and the vicinity.
We have a wealth of experience in this sphere and serve residential properties, and large and small companies. The prices we charge for our high-end services are beyond reasonable so that every customer of ours can afford to maintain neat and presentable lawn. We guarantee you will be impressed with our results, too!
Professional Grass Cutting at Competitive Rates N6
At our company, we understand very well your lawn is the focal point of your property and as such needs to be maintained on a regular basis. That is why, we are committed to providing expert grass cutting services at low rates to all customers, residing in the Highgate area. Our customers are guaranteed to get:
Value for their money
Professional service that corresponds to the highest standards
No-obligation estimates
A team of experienced, committed and punctual gardeners
Great rates
Greener, healthier look of your lawn's grass
Seven days a week service
"The lawn around our property for sale needed professional cares and we contacted this company to book its inspection. The gardeners offered to mow the lawn and remove the weeds. They did the work to a very high standard and it had impressive effect on the appearance of the property and its value." – Jennifer
For most people lawn maintenance is a tedious, time-consuming chore. For us, it is a passion as we are highly motivated and love what we do. That is why we always render such excellent results. Consultation is an important aspect of our service.
Affordable Grass Cutting in Highgate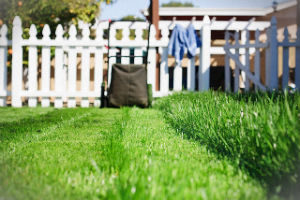 Because of this, we provide free estimates to all customers who book our expert grass cutting services in N6. This enables us to evaluate the condition of your lawn's grass and provide suggestions as to how often it needs to be cut to remain dense and healthy.
The team we employ uses professional lawn mowers and will readily comply with your requirements if you demand your grass to be cut in a specific pattern. The edges of your lawn will also be trimmed so that it becomes pleasant to the eye. The team will remove harmful weeds and use special repellents for optimal weed and pests control. Once finished with their job, our team will collect and dispose of all waste and trimmed grass, leaving you with a beautiful, healthier lawn.
We also provide affordable packages for regular maintenance and are available throughout the week. If interested in our offer, call us on the phone to request your free quote!